2017 Spring Newsletter is available online.

(Click here )
The North Carolina State Elks Association (NCSEA) is a is a charitable organization who strive to make our North Carolina communities a better place to live. Our lodges bring so much more to their communities than  just a building, golf course or pool. They are places where neighbors come together, families share meals, and children grow up.
Elks invest in their communities through programs that help children grow up healthy and drug-free, by undertaking projects that address unmet need, and by honoring the service and sacrifice of our veterans.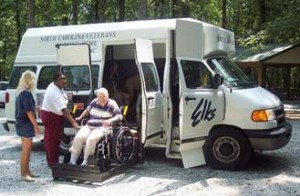 The NCSEA feel the need to support two state major projects. One being the North Carolina State Veterans Homes. The  veterans homes had a need for handicap accessible vans for transportation and we have provided each NC veteran home a van for that purpose. We have also put a television in every room at each of veteran homes in NC. Camp Carefree is the second project we have. Camp Carefree is a camp for chronically ill and disabled children and well siblings of children with chronic illnesses. Through our fundraising and events like our annual motorcycle ride, we have donated more than $150,000 to help support the camp.


Meet Our Incoming and Outgoing District Deputies
(Click image for more information)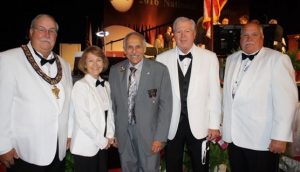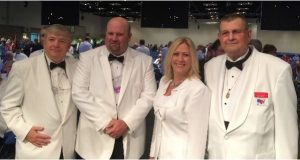 Upcoming District Deputy Clinics

January 8 East Morehead City
January 15 West Morganton Lodge
January 22 West Central Winston-Salem Lodge
January 29 East Central Raleigh Lodge
March 26 West North Wilkesboro Lodge
April 2 East Central Fayetteville Lodge
April 23 East Oak Island Lodge
April 30 West Central Greensboro Lodge

Leadership Training Seminar
(Greensboro, NC)

Saturday, February 25, 9:30 am to 4:00 pm

N.C. Elks Association Spring Convention

May 12 – 14, 2017, Wilmington, NC

Find a lodge near you!

Scholarship Programs

The Elks National Foundation provides $3.74 million in college scholarships each year through its three scholarship programs.

Click on the image above to learn more about our scholarships programs at elks.org.

 

Drug Awareness Program

From a young age, the Drug Awareness Program asks kids to think about what it means to be drug free. Through the program's annual essay and poster contest s, kids can express their feelings on rejecting peer pressure. At events, including Red Ribbon Week ceremonies, Elks and their friends serve as role models who show kids that living drug free is the way to be.

Click "here" to learn more about the Elks poster and essay contest.

Camp Carefree

The NCSEA has chosen Camp Carefree as one of its State Major Projects. Camp Carefree is a camp for chronically ill and disabled children and well siblings of children with chronic illnesses. Through our fund-raising and events like our annual motorcycle ride, The North Carolina Elks have donated more than $200,000 to help support the camp. For more information about Camp Carefree click "here".

Hoop Shoot Program

Through the Elks National Hoop Shoot Free Throw Program, the Elks National Foundation offers youth the opportunity to engage in healthy competition, connect with their families and community, and succeed both on and off the court. In 2014-15, the ENF allocated $825,160 to fund this program. For more information on the Hoop Shoot, click "here".